Booth
Booth is one of the biggest showpieces of Spring Carnival. Student organizations build multi-story structures around our chosen theme, Ad Astra. These booths include interactive games and elaborate decorations. The booths are located on Midway, at the College of Fine Arts parking lot. Admission is free to see booths!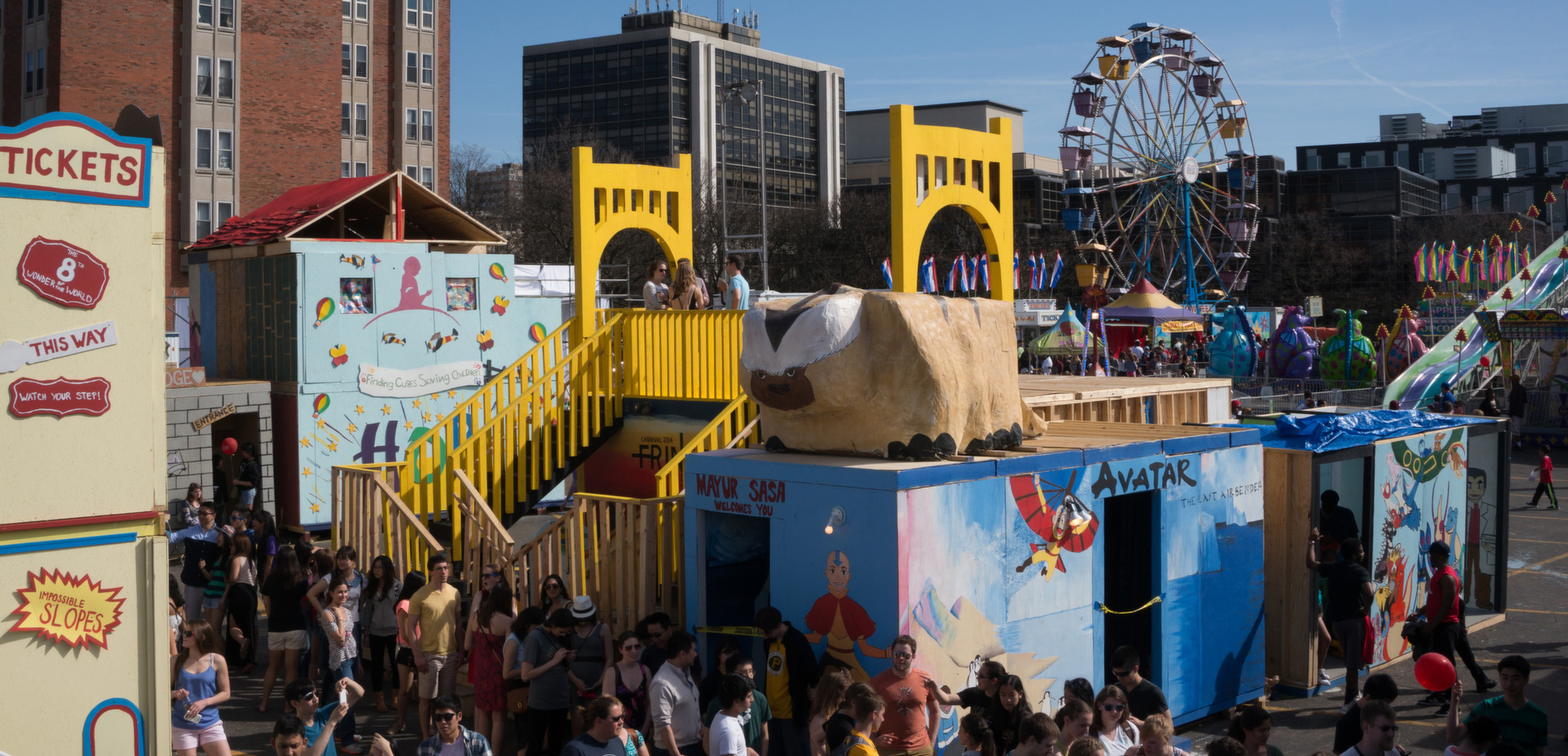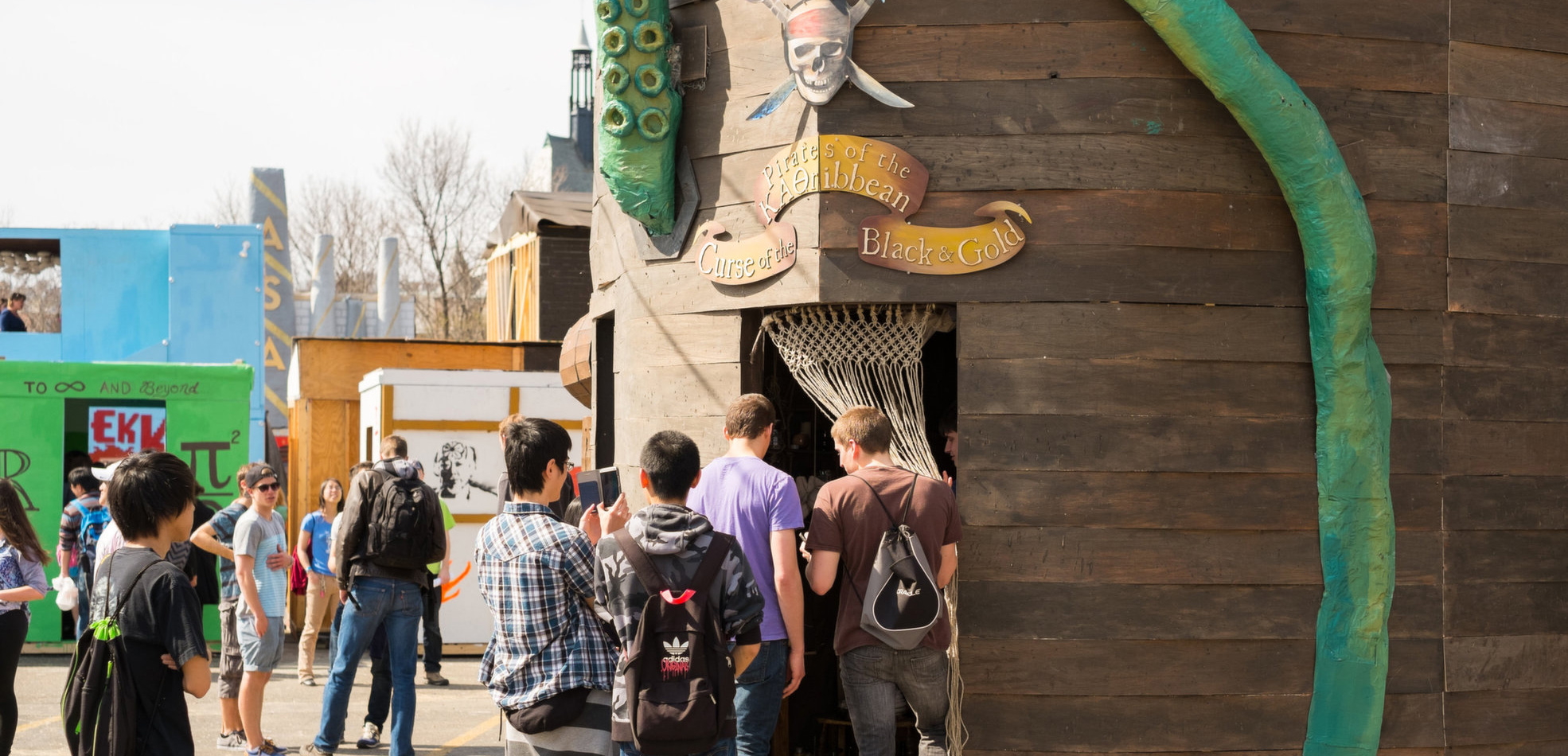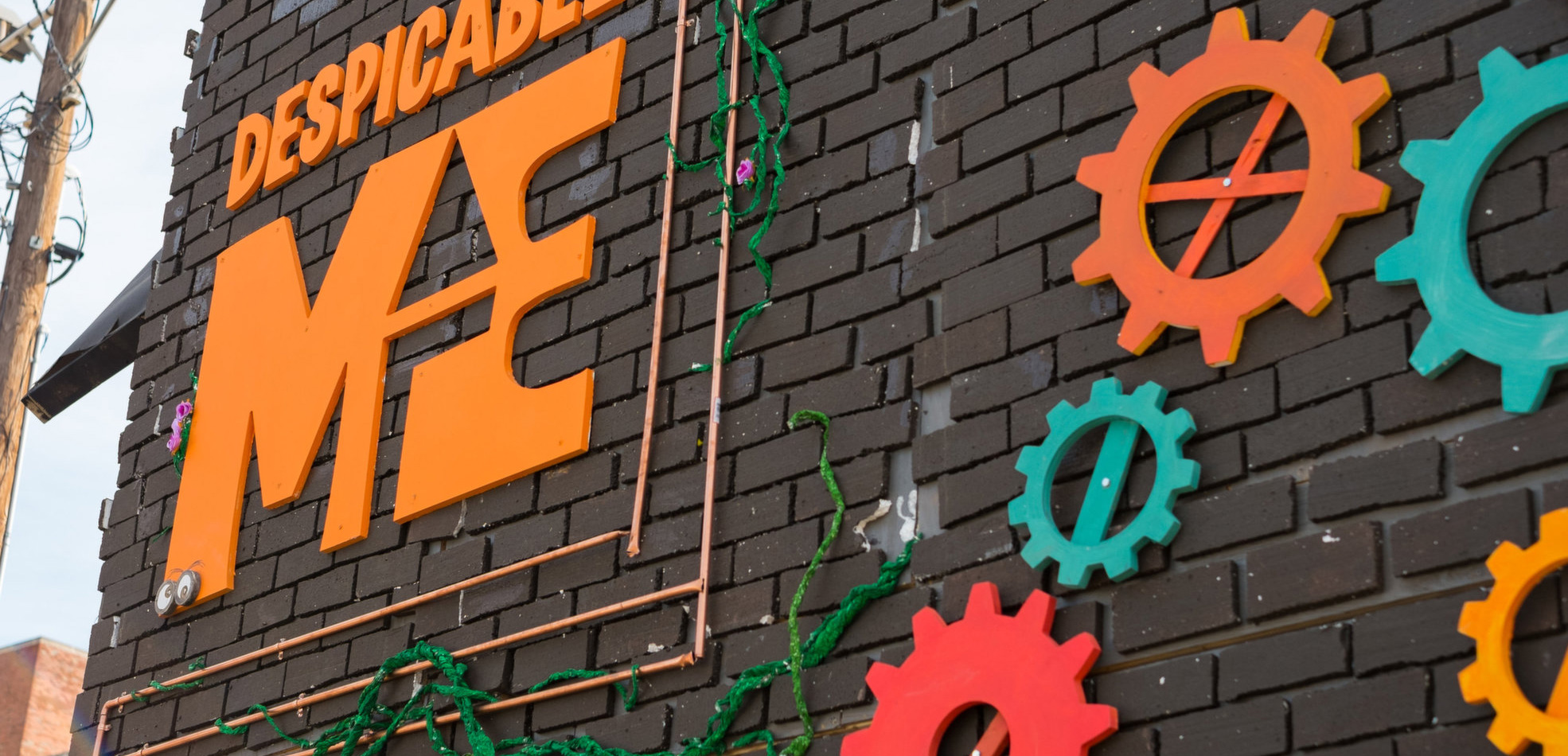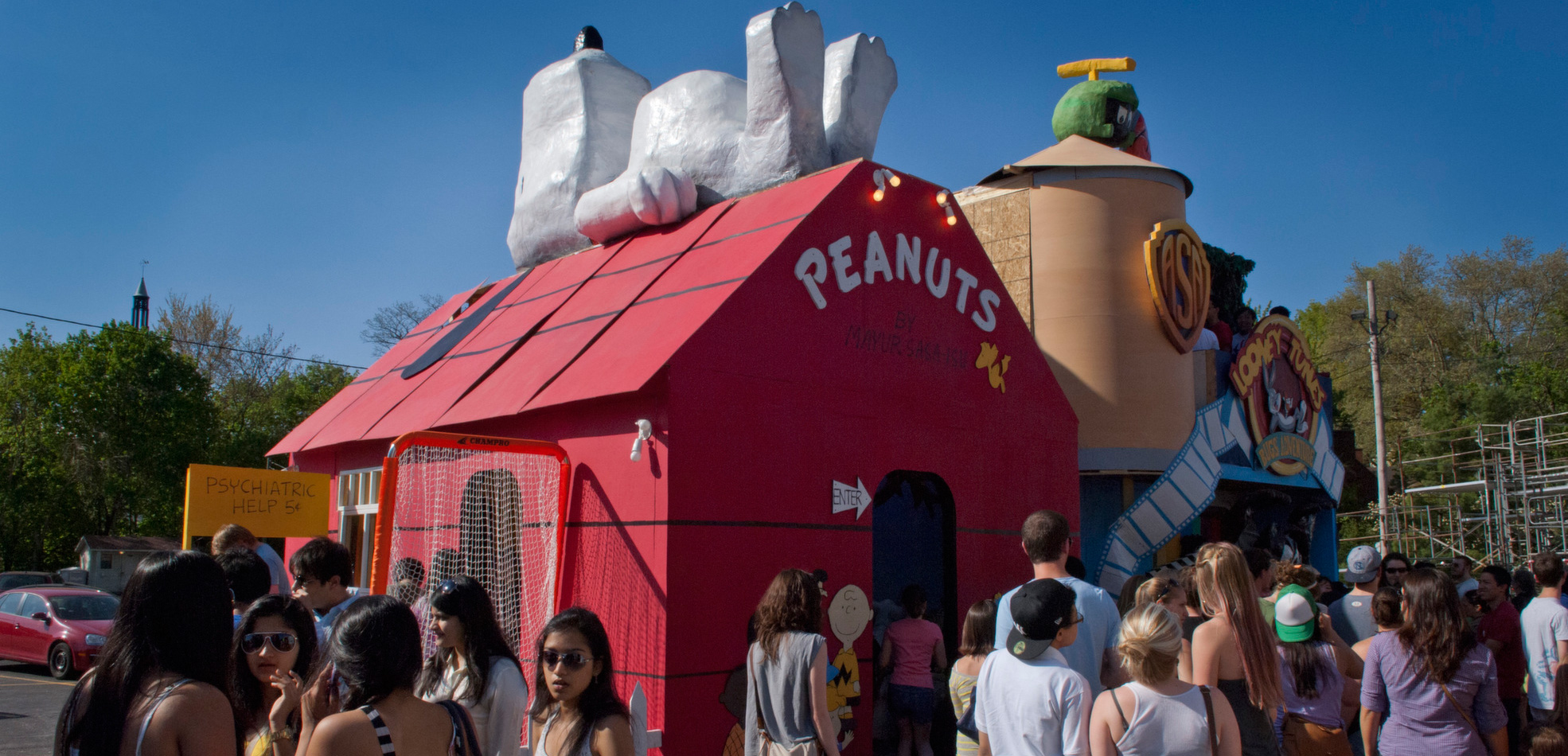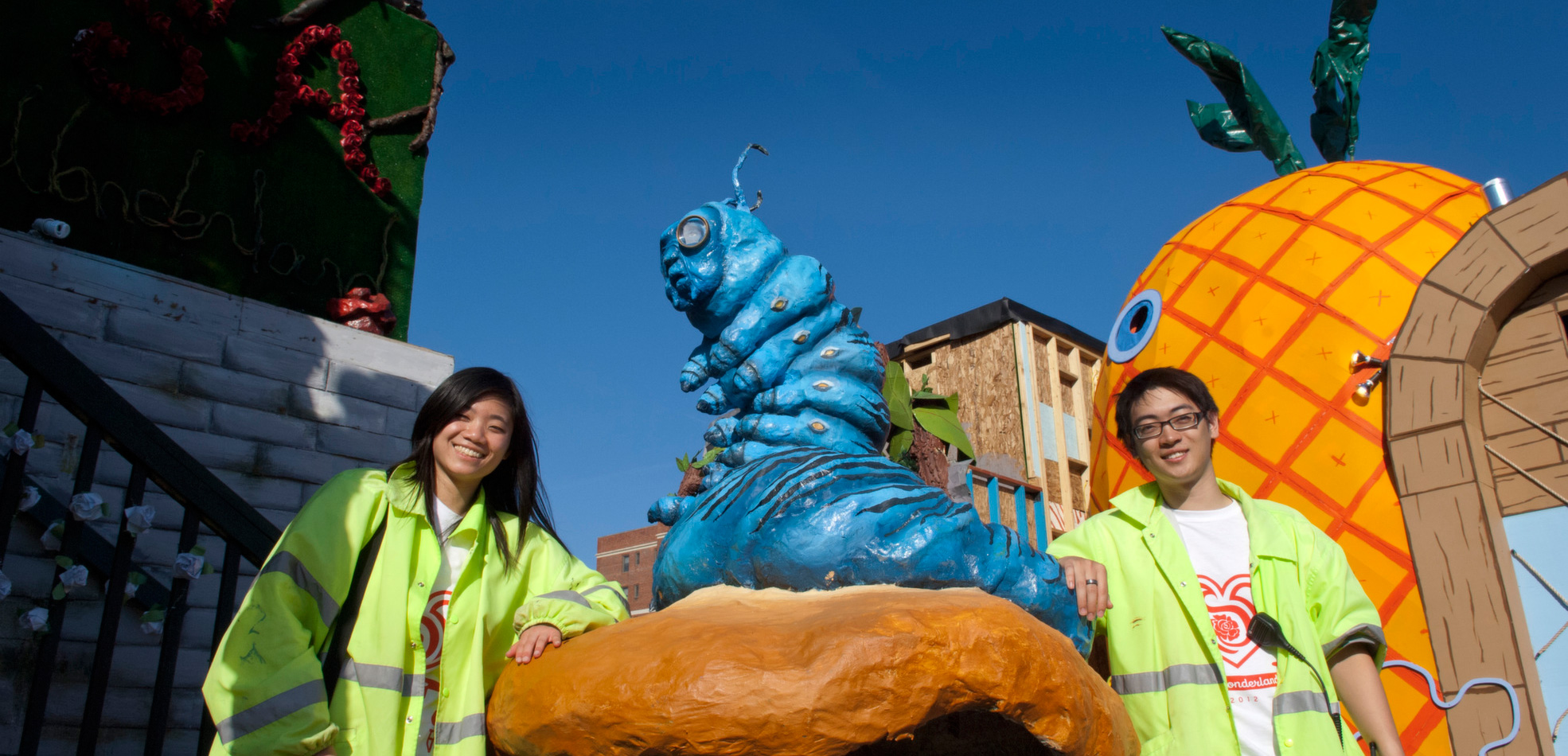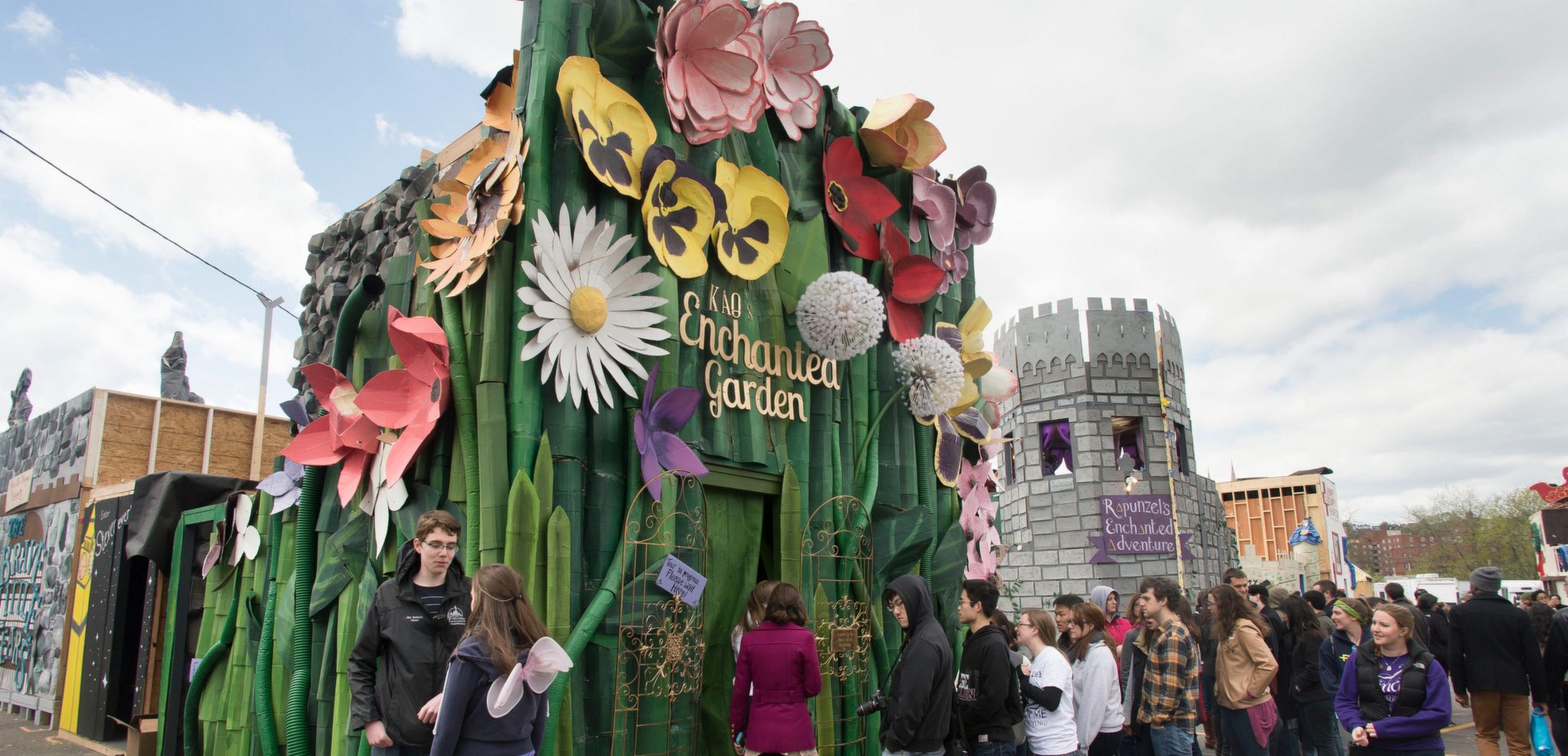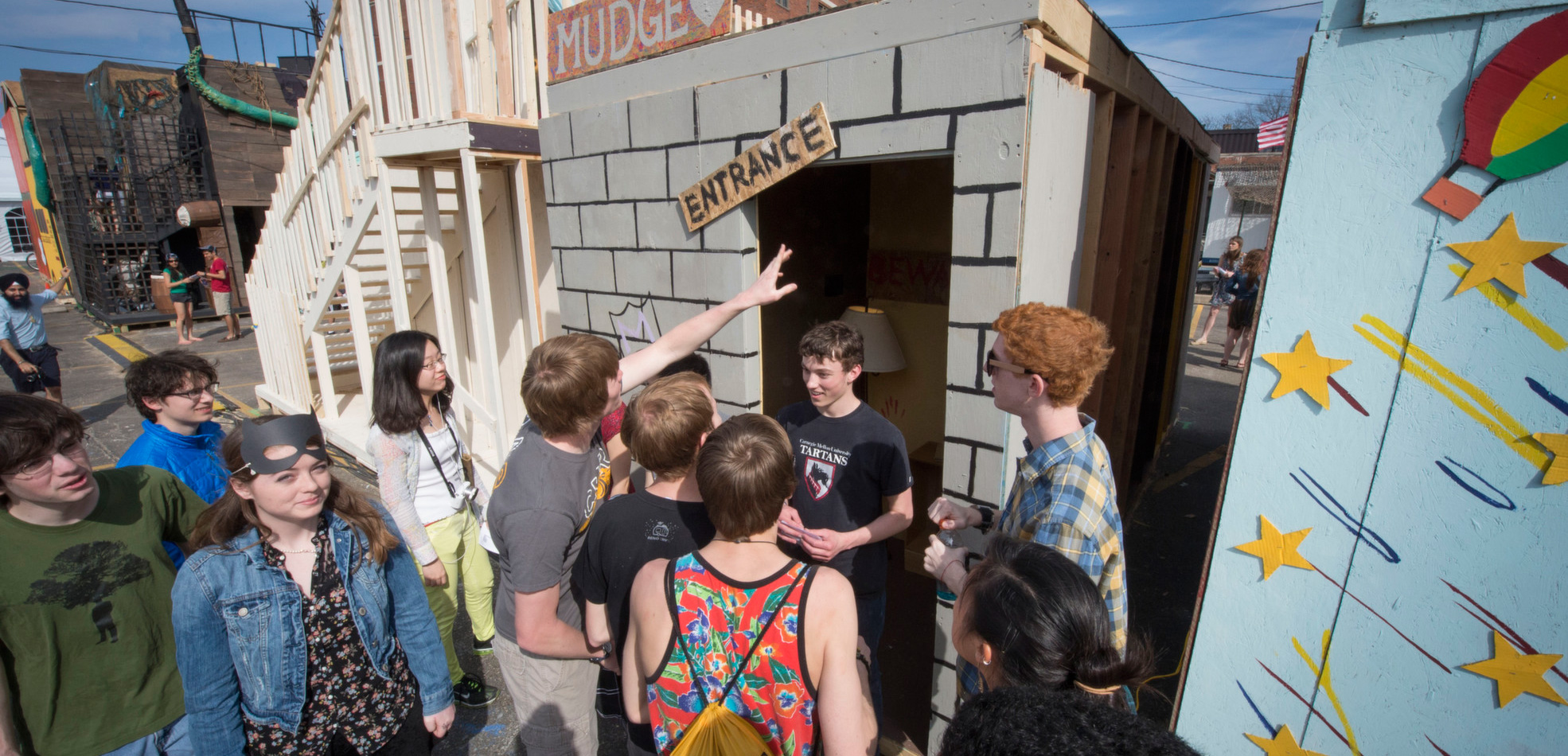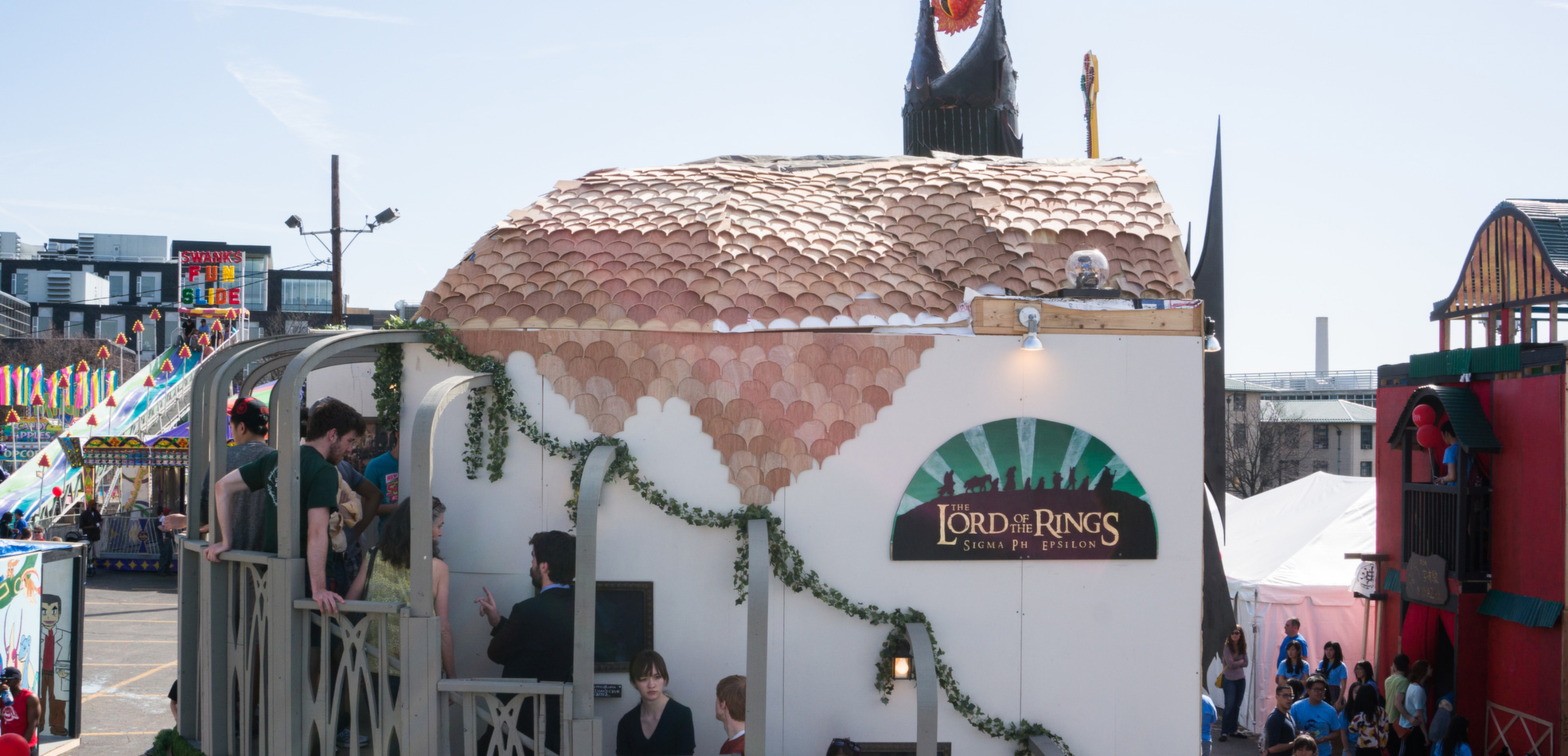 Midway booth highlights upon opening to the public!
There are four competitive categories for booth: Sorority, Fraternity, Independent, and Blitz (smaller) booths. Below are this year's participating organizations and their chosen themes:
Sorority
Kappa Alpha Theta: Soul
Alpha Phi: Zodiac Signs
Kappa Kappa Gamma: Yellow Submarine
Alpha Chi Omega: Aurora Borealis
Delta Delta Delta: Space Buddies
Delta Gamma: Rick & Morty


2022 Sorority Winners
1st: Delta Gamma
2nd: Kappa Alpha Theta
3rd: Kappa Kappa Gamma


Pictured right: Kappa Alpha Theta's booth from 2019 Carnival.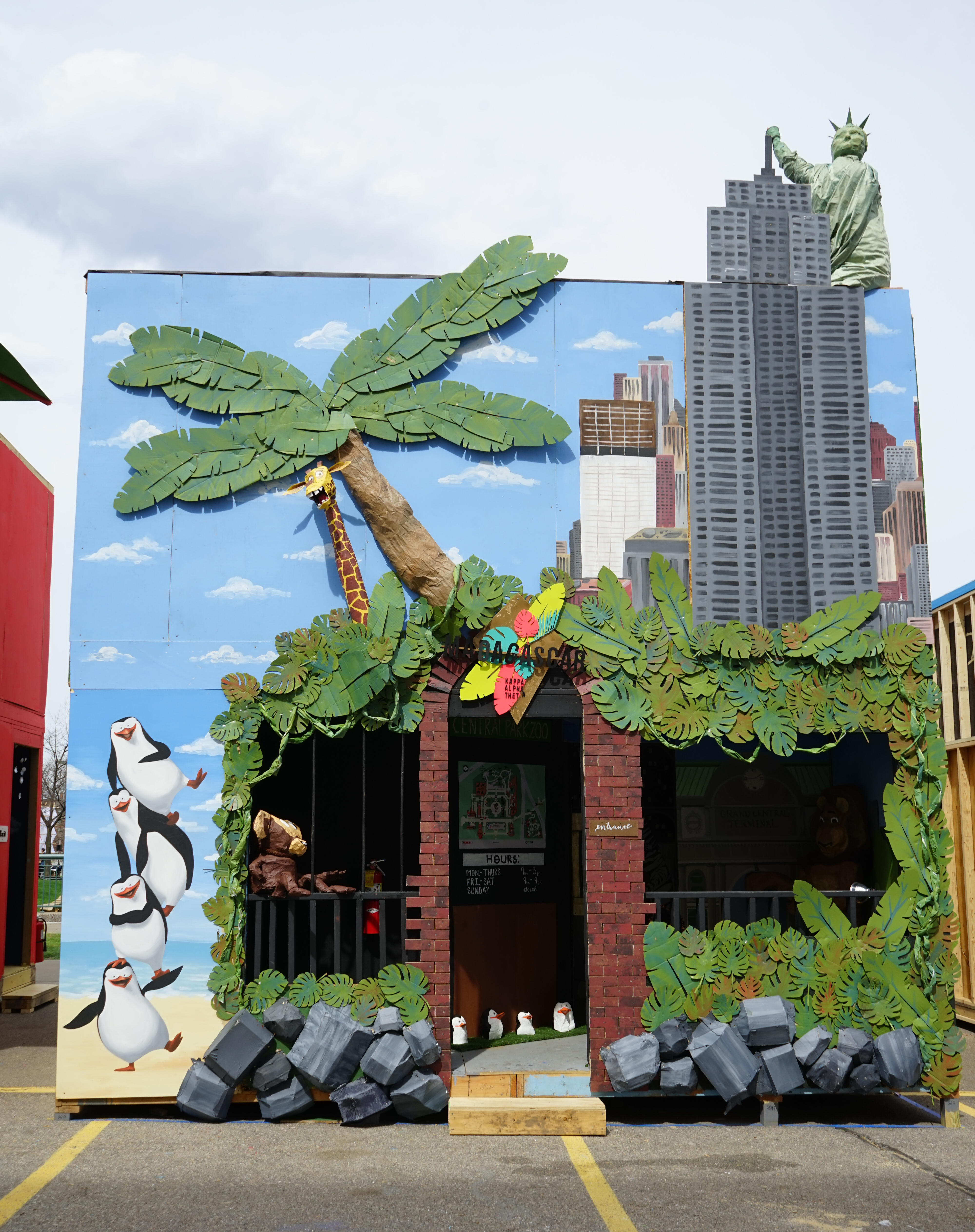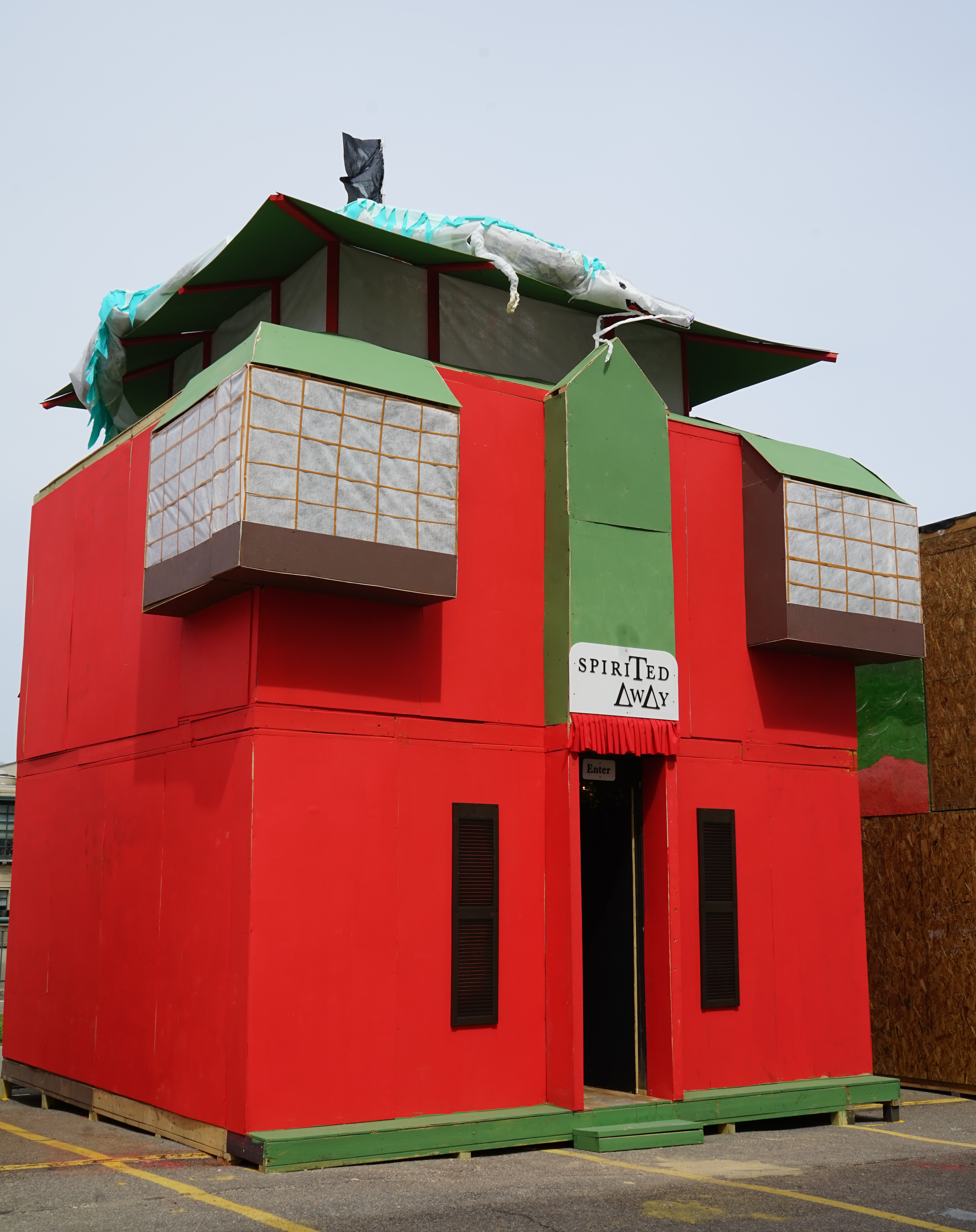 Fraternity
Alpha Epsilon Pi: Space Invaders
Phi Delta Theta: The Martian
Sigma Phi Epsilon: Treasure Planet
Delta Tau Delta: Super Mario Galaxy
Kappa Sigma: Star Wars


2022 Fraternity Winners
1st: Sigma Phi Epsilon
2nd: Phi Delta Theta
3rd: Delta Tau Delta


Pictured left: Delta Tau Delta booth from 2019 Carnival.
Independent & Blitz
KGB: Sneaking into the Houses of Hollywood Stars
Alpha Phi Omega: NASA
Fringe: Percy Jackson & Olympians
Singapore Students Association: Singapore Airport
Astronomy Club: Lifecycle of a Star
Chinese Student Association: The Flying Sky
Taiwan Student Association: Big Hero 6
Asian Students Association: Despicable Me


2022 Independent Winners
1st: Asian Students Association
2nd: Taiwan Student Association
3rd: Fringe


2022 Blitz Winners
1st: Singapore Students Association
2nd: Astronomy Club
3rd: KGB


Pictured right: Taiwan Students Association's booth from 2019 Carnival.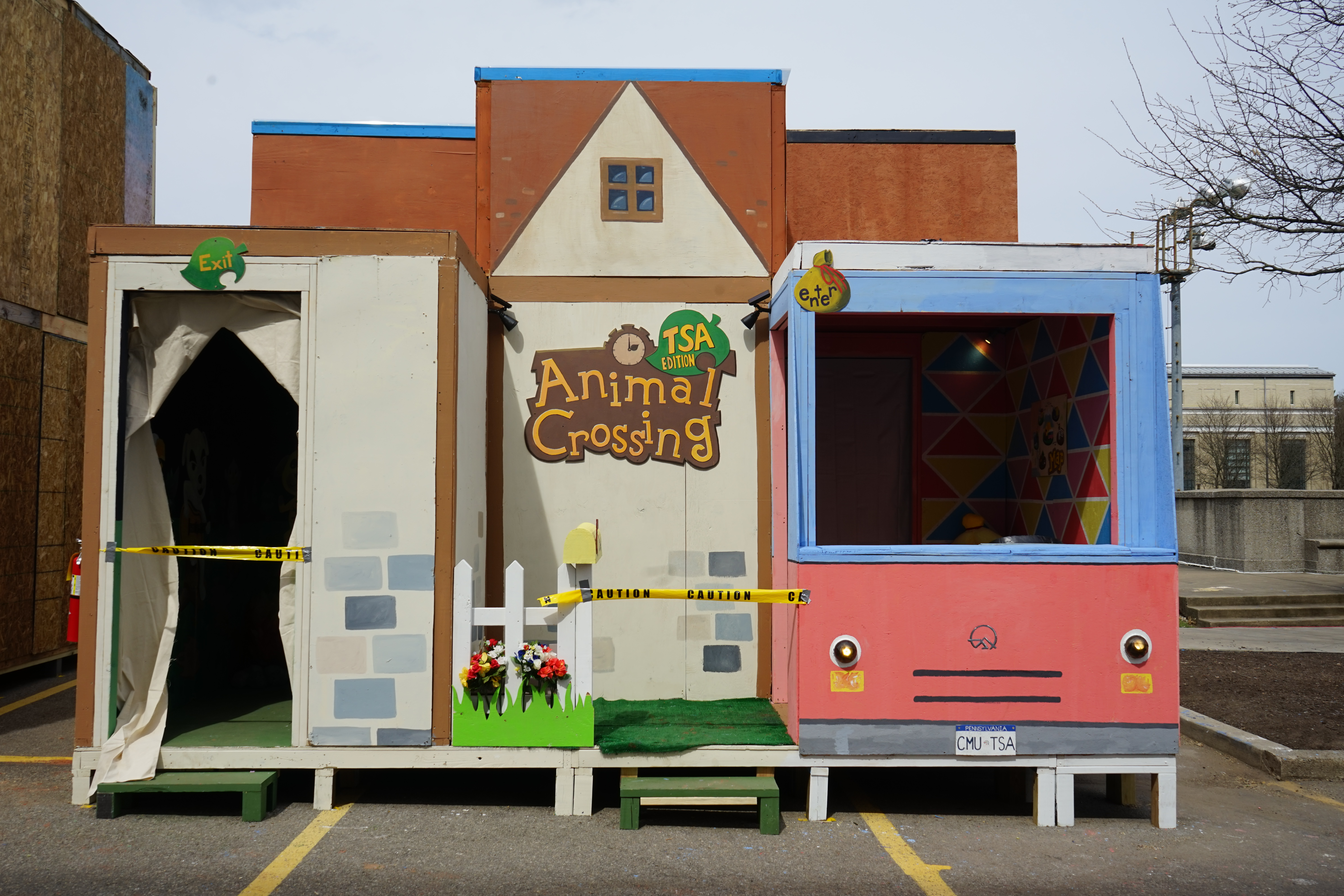 Doghouses
Awareness of Roots in Chinese Cultue: Change and the Jade Rabbit
Donner: From the Sea to the Stars
5th Ave: Little Einsteins
Habitat for Humanity: Starry Night
Latino/a Graduate Student Association: Bodega on the Moon
Undergraduate Senate: GuardDOGS of the Galaxy


2022 Doghouse Winners
1st: Undergraduate Senate
2nd: Habitat for Humanity
3rd: Latino/a Graduate Student Association


Pictured left: Asian Students Association doghouse from 2019 Carnival.
All organizations move onto Midway the Friday night before Carnival weekend, and keep building until opening for the public Thursday afternoon! Midway is a frenzy of activity for several days. Students go from putting up walls to constructing staircase railings to painting paper mache decorations! The finished products are really a sight to see.